Risin' Goat is an independent game development studio formed by a multifaceted group of video game enthusiasts with headquarters in Madrid, Spain. We want to transform that enthusiasm into titles full of innovation, meaning and, of course, fun.Taking the best from the past and from the current videogame scene while aiming for the future is the main goal of The Goat.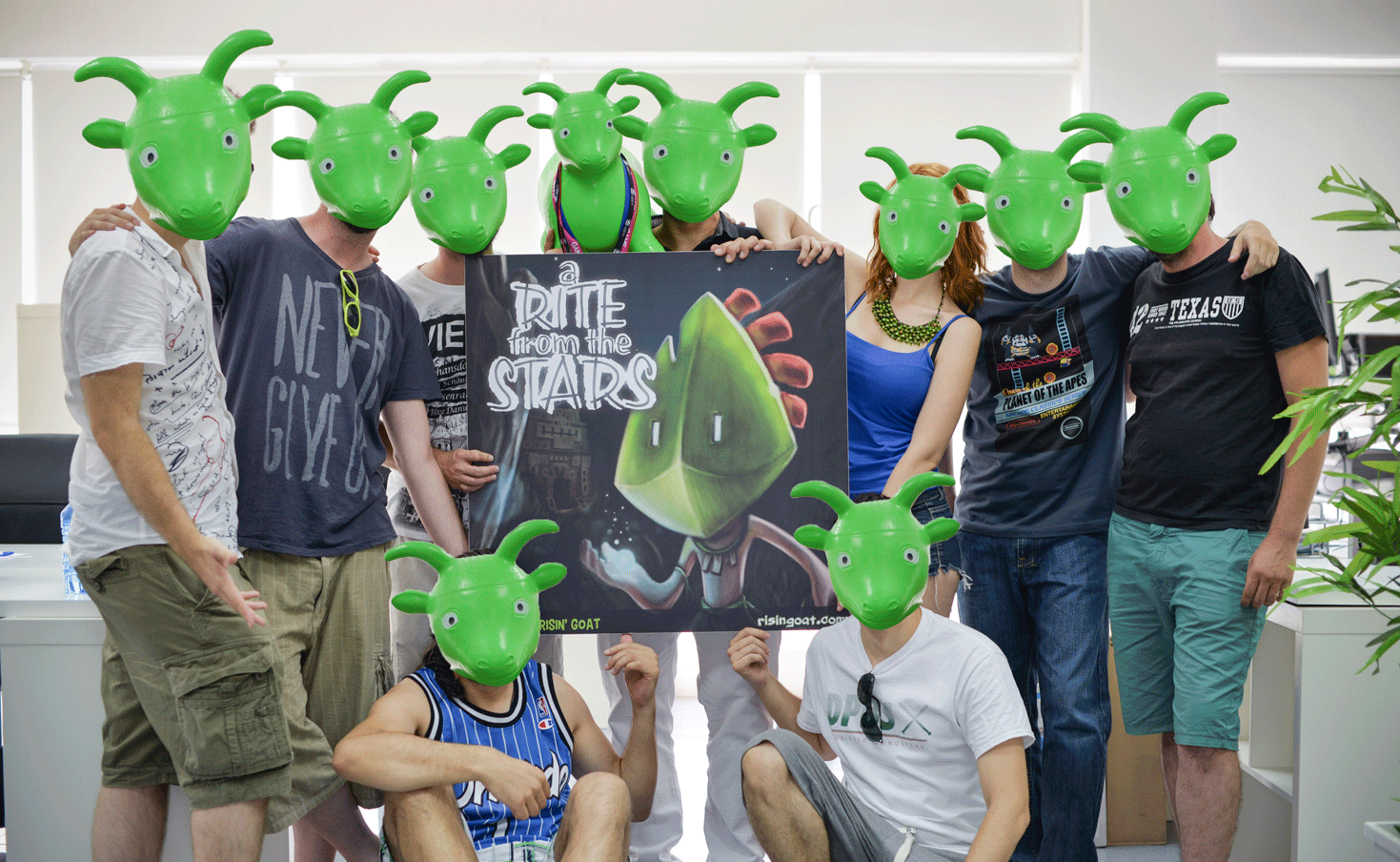 We are currently working on our first project: A Rite from the Stars, a point & click adventure with some old and new mechanics carefully mixed together to create a fulfilling experience.If you have any comments, ideas, money to spare or just want to say hello; feel free to
send us an e-mail
. We also have a
press e-mail address
.
That's all… for now. Keep an eye on
our blog
!