"If you truly pour your heart into what you believe in, even if it makes you vulnerable, amazing things can and will happen"

Emma Watson
---
Ten out of ten people who are not Sandra have no idea of living, although they survive anyway… most of them. At least until they are aware of this statistic and fall into a deep depression. But Sandra doesn't, she doesn't have time for fabricated data, no matter how much it benefits her. She's been strangling life from the moment she jumped into the world.
Do you need a teacher? Call Sandra. Do you need a fashion expert? Call Sandra. An elite communicator? Call Sandra. A lawyer? Call Saul. A 3D animator? Call Sandra.
In Risin' Goat she has been working in communication in the past, but now she lends her expertise to The Goat as a 3D animator, giving the gift of life to all kinds of humanoids. She's also a great provider of bad jokes about sheep. An indispensable task to appease the wrath of our great leader. The other members of Risin' Goat thank her for this. A lot.
A game: Final Fantasy series
A band: Ed Sheeran
A book: The Monk Who Sold His Ferrari, by Robin Sharma
A comic: Idiotizadas, by Moderna de pueblo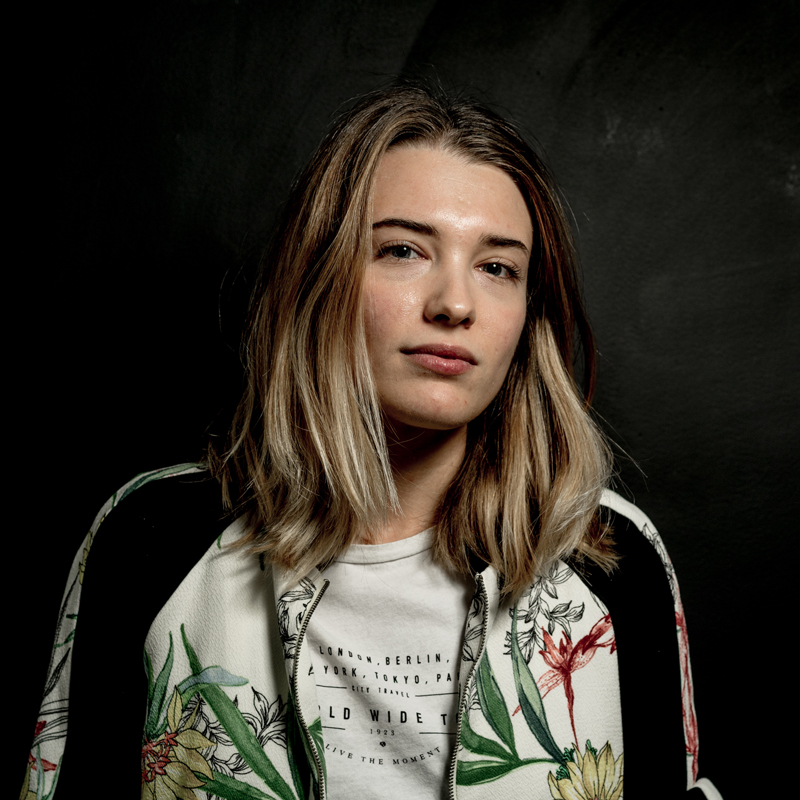 ---