Almost every rite of passage takes place in several sacred places. Kirm's rite from the Stars is not an exception and the most important place of all is a jungle clearing called Makoa Sacred Grounds. The idea of a sacred place where the Paths (Wisdom, Courage and Spirit) start and end is really appealing from the script perspective (the main characters develop part of their personality here), but also in terms of gameplay.
The Makoa Sacred Grounds acts as a part of the interface, allowing the player to switch between paths, rest a little and visually check his progress (using a visual totem system). In addition, we added some extra features there (like a flock of singing seagulls). This means that it will not only be a useful scenario, it will also be the most visited scenario of the entire game. So it was imperative for us to make it beautiful and easy to navigate.
This was our first version of the Makoa Sacred Grounds.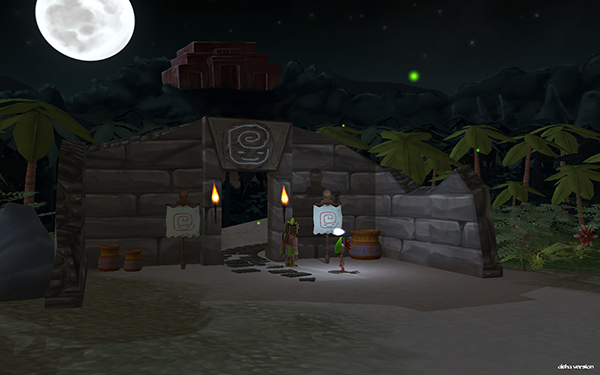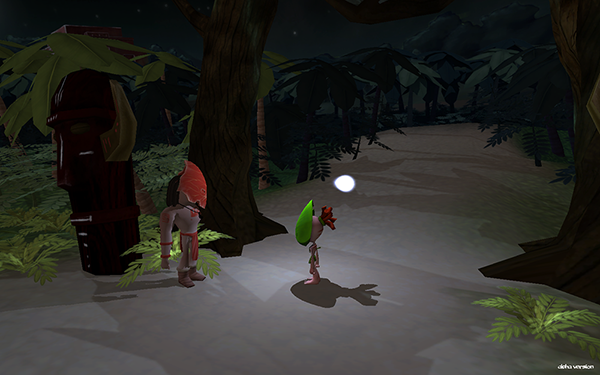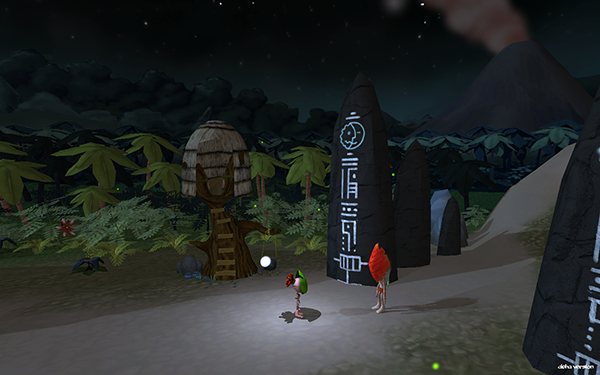 This version was used it in our Kickstarter demo, so we got a lot of feedback very early. That was really important, because in a scenario like this, every little issue can become a big problem due to the amount of times the player will return to it. These were the main problems we detected:
It was too big. We promised no pointless walks for our game, but the accesses to each path were too far away from each other.
In the initial camera shot, only the Courage Gate was visible. Many players went automatically to that gate without thinking there were more to see.
It was not as beautiful as we expected.
We needed to fix these problems, so we asked our new artist (Helena) to make a new concept taking in mind these three issues. We needed a smaller scenario, with the gates closer to each other and better visual composition.
Using this concept, our 3D artists (Jaime and Jose) made the new scenario. Then it returned to Helena, so she could make the new textures. In addition, we augmented Kirm's speed so he would be able to cover more distance in less time. This was the result: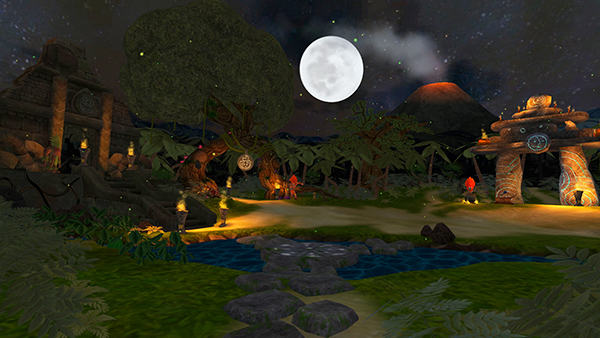 So we want to thank our backers and fans to play this scenario in its early stages. You helped us to take the decision to make a greater version of it.